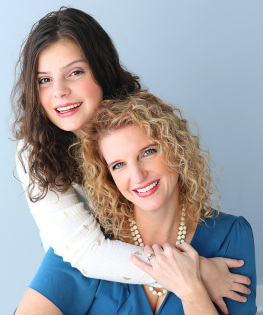 When her daughter, Lizzie, was diagnosed with autism at the age of two, Julie Hornok jumped into researching and implementing a thirty-hour-week home therapy program.
Slowly, step-by-step, through over a decade of therapy and Lizzie's hard work and determination, she is now thriving in the midst of autism.
Now at seventeen years old, Lizzie is hope for parents of newly diagnosed kids and inspiration to those on the spectrum.
She is the captain of her cheer squad, plays volleyball, in leadership at church, is a member of the National Honor Society, drives, and has a paying job. Most importantly, Lizzie enthusiastically engages with family and friends and strives to better the world with her different thinking.
Lizzie wasn't the only one transformed. Autism changed Julie's view of the world and gave her the desire to use what she leaned through the toughest of times to help others.
Click here to view Julie and Lizzie on CW33's Morning Hope!