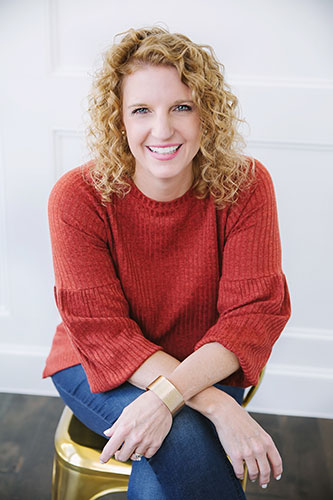 Julie Hornok is passionate about empowering women to find grace, acceptance and strength in the midst of even the toughest circumstances life has to offer. Humbled by parenting kids with extra needs, she works to build community for those who feel alone and spread her message of hope to anyone who will listen.
Julie's book, United in Autism: Finding Strength inside the Spectrum (Foreword by Dr. Temple Grandin), shares inspirational stories from autism parents from all parts of the spectrum, in all corners of the world.
She has also been published through Yahoo!, TODAY Parents, Scary Mommy, Love What Matters, Motherly, BluntMoms, The Mighty, That's Inappropriate, Parenting Special Needs Magazine, Autism Parenting Magazine, multiple Chicken Soup for the Soul books and many more national magazines and websites.
Awards and Honors: Mom's Choice Gold Award, Writer's Digest Writing Competition Award Winner, Named Autism Warrior in Autism Parenting Magazine, AMAB Magazine Illustrious Award, Making a Difference Award for providing real help and hope to the Autism Community
Other Appearances: Focus on the Family Broadcast, CW-33 Morning Hope, iHeart Radio, Newsy, The Chicken Soup for the Soul Podcast, Autism Live, Parenting Special Needs Magazine Podcast, Autism Helper Podcast, Marriage.com, DFW Child, Plano Star Courier
Julie co-founded the non-profit, Labeled and Loved, to embrace and strengthen families with special needs by providing connective experiences and educational resources igniting personal growth and systemic change within the community.
She lives with her husband of 24 years and three adult-ish kids in the great state of Texas.