Dear Special Needs Momma,
I know what you are going through today.
I know you woke up telling yourself that no matter what happened you would stay strong.
I know you looked in the mirror and promised yourself that you would focus on the good and the smiles of the other kids as they hunted eggs, dyed eggs, and participated in the Easter festivities.
I know you dressed your child up the cutest and took over 100 pictures using various clown-like animations to get one with her looking at the camera.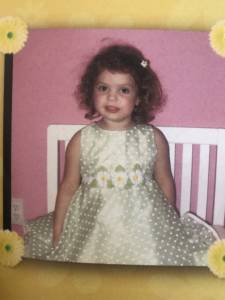 I know you held back the tears as you watched someone yell, "ready, set, go," and all the other children went running while yours seemed oblivious to the egg hunt going on.
I know you decided to use this time as a teaching moment, grabbing your child's basket and helping her using hand-over-hand to find an egg, pick up an egg, and put the egg in the basket as she tried to squirm away.
I know your child did not understand that a treat was inside the egg, so you had to open them for her and fake excitement for the both of you.
I know there were good parts of the day. Like when you blew "Easter bubbles" for all the kids for over an hour because you knew this activity was something your child could enjoy.
I know your child made screeching sounds while jumping up and down and flapping her arms as she watched the bubbles float in the air. She didn't try to pop them like the other kids, but she had a huge smile on her face. She was happy. She was enjoying this one simple thing in the midst of the craziness around her.
I also know that one simple thing wasn't enough for you. You want it all. You want your child to do all the things. You want her to look you in the eye, ask when it's time for the egg hunt, and squeal with excitement in anticipation. You want to feel the type of joy that is unhindered by all the missed milestones.
I know you tried to rationalize your pain away by reminding yourself at least your child is alive and relatively healthy. You even commanded yourself to be grateful for what you do have.
I know at some point in the day, you snuck away because you couldn't hold the tears back any longer.
I know you waited a few minutes longer in the bathroom than you needed to, and that you had to reapply your mascara. I know you were thankful it was sunny outside, so you could hide your pain behind your sunglasses.
BUT here's what else I know…
I know despite all this; you love your child more than you thought humanly possible.
I know every time you teach in the midst of a moment; your child is one step closer to acquiring that skill.
I know that all the small steps of progress do add up over the years.
I know that if you allow yourself to grieve what you may never have; you will begin to see your life in a different light.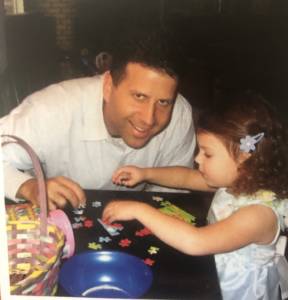 I know that you will learn to celebrate the little things.
I know you will eventually reach a point where you see the extra challenges as a gift.
I know that no matter how much your child does or doesn't progress that you will never give up on her.
I know the real meaning of Easter isn't about and egg hunts, pictures, or even bubbles. It's a true story about a God who allowed His son to die, so that no matter what you have said or done, He can scoop you up in His arms and bring you the peace and joy that no skill gained ever will.
I know that you are loved my friend.
Happy Easter!
Love,
Julie